Aug. 16, 2022
Before you read about how we at Kraftpal technologies are going to change the world, you need to know a little about the history of cardboard, which, by the way, is quite impressive. It's been almost 271 years since cardboard was invented in any form. The material was first made in France in 1751 by a Reaumur student and used to reinforce playing cards.
The first commercial cardboard box (not made of corrugated board) is sometimes attributed to the firm of M. Treverton & Son in England in 1817. In the same year, cardboard packaging was also produced in Germany. Around 1840, cardboard boxes were developed in France for the transport of the spinner Bombyx mori and its eggs by silk manufacturers, and for more than a century the production of cardboard boxes was an important industry in the Valréas region.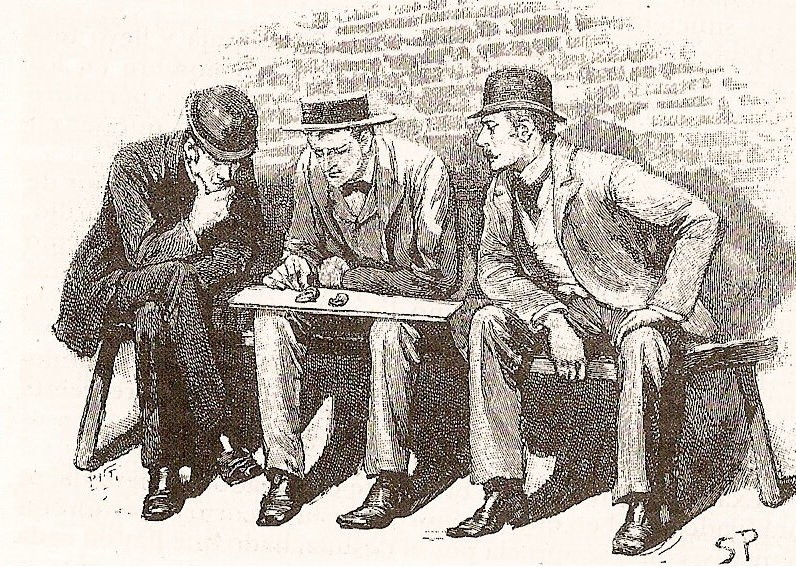 The term cardboard has been used since at least 1848, when English writer Anne Brontë mentioned it in her novel The Tenant of Wildfell Hall. The Kellogg brothers first used cardboard boxes for their cereals, and later, when they began marketing them to the general public, a heat-sealed bag of waxed paper was wrapped around the outside of the box and printed with their brand name. This development marked the origin of the cereal box, although today the sealed bag is made of plastic and kept inside the box. The Kieckhefer Container Company, headed by John W. Kieckhefer, was another early pioneer in the American packaging industry. It excelled in the use of fibre shipping containers, particularly the paper milk carton.
Scottish-born Robert Gair invented the pre-cut cardboard or cardboard box in 1890 - pieces of casing that were produced in enormous quantities and folded into boxes. Gair's invention was the result of an accident: he was a printer and paper bag maker in Brooklyn in the 1870s, and one day while printing an order of seed bags, a metal ruler normally used to score bags slipped and cut them. Gair discovered he could make pre-made boxes by cutting and scoring in one operation. Applying this idea to corrugated board was an easy development when the material became available at the turn of the century.
Corrugated (also known as folded) paper was patented in England in 1856 and used as an insert for large hats, but corrugated board was not patented and used as a shipping material until December 20, 1871. The patent was issued to Albert Jones of New York City for single-faced corrugated paperboard, which he used to package bottles and chimneys of glass lanterns. The first machine to produce corrugated board in massive quantities was built by G. Smyth in 1874, and in the same year Oliver Long improved on Jones' design by inventing corrugated board with double-sided facings. This was corrugated board as we know it today.
The first corrugated box was manufactured in the USA in 1895. In the early 1900s, wooden boxes and crates were replaced by corrugated shipping cartons. By 1908, the terms "corrugated" and "corrugated board" were in common use in the paper industry. So, more than 120 years ago, wooden crates were replaced by boxes made of corrugated cardboard! We live in the 21st century, where the wooden pallet industry still prevails by far.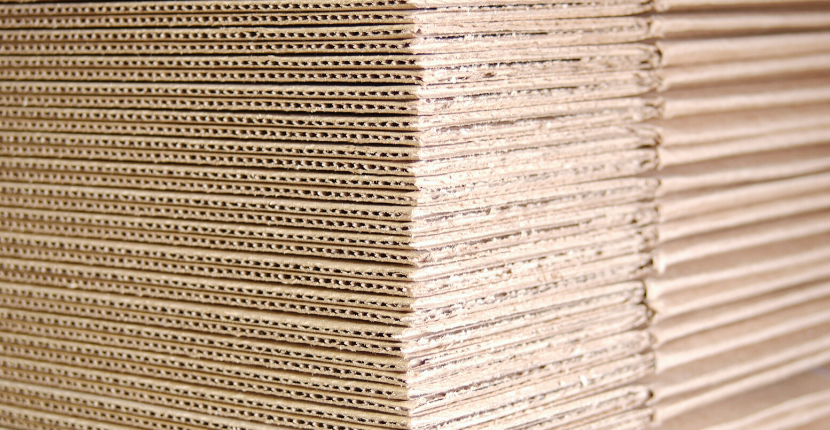 The history of the wooden pallet begins with its predecessor, the "skid". A skid was a simple wooden base on which goods could be stacked or even rolled. Skids have been around since ancient times, and their existence is even documented among the Egyptians who built the pyramids. Pallets as we know them today did not exist until the invention of the forklift. When the first forklift was invented in 1915, skids were slowly adapted to this new machine.
The first patent for a pallet was in 1925 by a gentleman named Howard T. Hallowell, who called it the "lift truck platform." Like many technological advances, the history of the wooden pallet owes much to World War II, when the demand for pallets skyrocketed. It was also during this time that the four-way pallet was invented. Pallets were used by the Allies and the U.S. military to transport weapons and armaments as quickly as possible. As is often the case in wartime, developments were accelerated, and patents were not officially filed until after the end of the war. After the war, there was a flood of patents of all kinds, including many for wooden pallets. One of these patents' dates from 1945 by Robert Braun for the first four-way pallet and another by Norman Cahners from the same year for a one-way pallet. The Kraftpal project is based on the idea of "disruptive technology" projects, where the technologies developed open opportunities for rapid global market penetration and extremely scalable businesses. Since the early years after World War II, it has been known that the paper and corrugated industry needed a corrugated pallet to transcendently change both profitability and scale. To date, tremendous effort and resources have been expended, especially by the corrugated industry, to overcome this hurdle - without success. Kraftpal has always believed that in addition to flawed product models, three elements are missing in the quest for corrugated pallets: Timeline, business model and product designs that enable mass production on a larger scale.
Today, after 15 years of research and development, we are proud to have overcome all these hurdles and secured our place as a global leader accelerating supply chain transformation to environmentally sustainable solutions. We are determined to pursue our mission and bring about a change in thinking in the corrugated cardboard pallet industry to eliminate the last bastion of wood in the conventional one-way logistics chain. Pasaca Capital's $123 million investment allows us to uphold our values of ethics, accountability, and responsibility to our ecosystem, along with a corporate culture based on mutual respect and trust among our employees. Kraftpal cardboard pallets are the perfect alternative to wood, composite, plastic, and all other pallets currently on the market.

Ultra-light Kraftpal pallets combine all the important advantages of cost savings with the usual strength and durability of conventional solutions. Our mass production process allows us to deliver quantities that meet even the most demanding packaging and shipping requirements. The best and most important news of all is that customers can switch to Kraftpal pallets without changing their existing processes or equipment. We tailor our solutions to meet our customers' needs.
It takes 82% less raw materials to produce a single KraftPal EUR1 XHD pallet (vs. EUR1 wooden pallet), and it is manufactured in an efficient, automated production process that emits 52% less CO²e than production stage vs a wooden pallet. The KraftPal pallet is also superior to the wooden pallet in the product's use phase. It is more than 80% lighter, resulting in lower fuel consumption and 80-82% lower CO2e emissions, depending on the mode of transport.
In the end-of-life phase, both pallets behave similarly, reducing CO²e emissions into the atmosphere (negative emissions). However, KraftPal pallets are recycled 100% of the time, offsetting the need for pulp from newly felled trees. Wooden pallets, on the other hand, end up in landfills in most cases because they are too complicated to recycle, take up valuable space in nature, and contribute to the proliferation of landfills around the world.
Overall, the KraftPal pallet has 52% lower overall lifecycle CO²e emissions comparing to a standard EUR1 wooden pallet.
Is 2022, 120 years after the switch from wooden crates to cardboard boxes, perhaps the right time to switch from wooden pallets to cardboard pallets? We believe there is always a right time to change the world and make it better. At Kraftpal technologies, we are more than ready to change the true (bad) impact wooden pallets and replace those with our more environmentally #sustainability friendly product. Because our planet deserves better. One pallet at a time.